Starting an online shop can be a great way to earn an extra income. The are millions of online shops run by people who are doing their full-time day jobs.
So why can't you spend extra two hours of your day to run an online shop, and earn some extra income while you sleep?
Who knows one day you may be able to quit your day job and work on your online shop full time. 😉
When someone says starting an online shop is a great way to earn an extra income, the first question that would come to your mind is how much you can make from an online shop.
Next, you will need to know how much do you need to invest in starting an online shop. Also, you may have no idea what are you going to sell. And what about marketing?
Don't worry in this article we are going to answer all these questions and many more. 🙂
First, let us see what do we mean by starting an online shop?
What is an online shop?
An online shop is an ecommerce platform where customers can directly purchase goods or services from a website using a web browser.
Online shops can enjoy a lot of opportunities and advantages that a regular brick and mortar store cannot even think of.
Many online shops are using the dropshipping business model so that they do not even maintain their physical inventory. These people are running their entire online shops using just a laptop and an internet connection while sitting on a couch at the homes.
What do you need to start an online shop?
As I told you earlier, you will only need a laptop, an internet connection and just a couple of hours per day. :O
Anywhere at the beginning, you will need more time than 2 hours, but once you got it running, 2 hours would be more than enough.
Depending on your country of residence, you may need to get a business registration to start an online shop.
But in most countries and States you can freely start an online shop without any hassles. 😐
Apart from the legal requirements, you may need to check with your current employer that you are allowed to run an online shop as a part-time Hustle.
If your day is already filled with so many works and you cannot even find time to spend with your family, then starting an online shop might not be the best idea.
As I told earlier your online shop needs your time and attention to grow. So please check whether you can free up around 2 hours per day to provide the required care for your online shop.
Also in my experience, you will need around $100 to $200 to start and run an online shop.
This is including a basic marketing budget.
Once you make your first sale you can we re-invest your income to grow your online shop. But at the beginning, you will need around $100 to $200 as a disposable investment.
How much can I earn by starting an online shop?
According to my own experience, with a minimum investment of around $100, you can turn your online shop to generate about $100 per day. 🙂
And I know some of my friends who are earning more than a thousand dollars per day with the same strategy.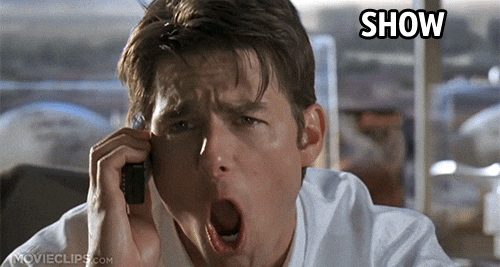 But I couldn't do that much. I had only hit a thousand dollars mark a few times, and that was only during the holiday shopping seasons.
What can I sell if I start an online shop?
There are so many possibilities.
From clothes, toys, pet supplies, office supplies, home improvement to furniture, your possibilities are endless.
If you are trying to start an online shop while keeping your day job, you might not have enough time to produce any of these things which you are going to sell.
So, you can easily use dropshipping as your business model.
So, you only have to maintain an online storefront, and a third party seller handles everything else including production and delivery. :O
And the most beautiful thing in dropshipping is that you don't even have to purchase a single thing unless you already made a sale for that item and already got paid.
So literally nothing goes out of your pocket.
I have already created a beginners guide for dropshipping, and if you are interested you can go through this guide and learn the whole process well.

How can I make my first sale in my online shop?
Honestly, this is the step which we are going to help you.
You will find thousands of websites and guides to show you how to start an online shop but making your first sale is the most intimidating task.
Do you know that around 98% of the new shops closed down before they make their first sale ever?
That is because they do not have a good marketing strategy. 🙁
A lot of people just start an online shop thinking that sales will come naturally.
But there are millions of online shops out there who are selling the exact the same thing as yours. So how can you cut through this noise and reach your potential customers to sell your products?
A lot of new sellers lose at this point, but not you. Do you know why? That because you are going to learn the right way to market your products.
There are so many digital marketing strategies you need to know to have a sustainable online shop. If you like to learn then here, I will list down some relevant topics for you to read and understand how digital marketing works.
Conclusion
The idea of this article is to show you the possible avenues to start an online shop.
The most important thing to remember is that starting an online shop is not a get rich quick scheme.
Is not supposed to be easy to make money. But if you do this right, this can be over be a worthy investment.
Who knows this time next year you might be earning $100 per day while you're sleeping.
Cheers! 🙂
If you like this article and want to know more, you can say hello to me on Facebook.
Also if you want to know anything about how to start an online shop so how to run an online shop, please add a comment, and I will try to answer to my best.